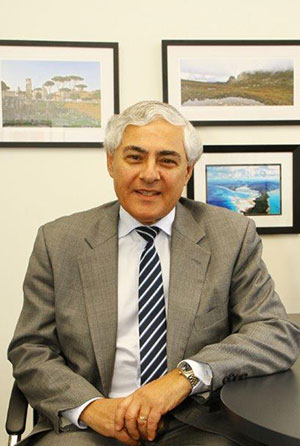 MBBS B(Med)Sci PhD FRACP
Medical Oncologist, Clinical Haematologist, Consultant Physician, Palliative Care
Professor of Medical Oncology, University of Notre Dame
Adjunct Professor of Cancer Biology, Federation University of Australia,
Honorary Director of the Fiona Elsey Cancer Research Institute.
Professor George Kannourakis has been a practising medical oncologist and clinical haematologist in the Ballarat community since 1992.  Previous placements include the Dana Farber Cancer Institute, Harvard University in Boston, where he worked as a Research Fellow, and he headed the Cancer Research Unit at Royal Children's Hospital in Melbourne from 1990 – 1996. George was a Paediatric Haematologist and Oncologist prior to making the switch to adult Medical Oncology and Clinical Haematology.  His research interests are in the biology of histiocytic disorders and translational research involving immunotherapy and clinical trials.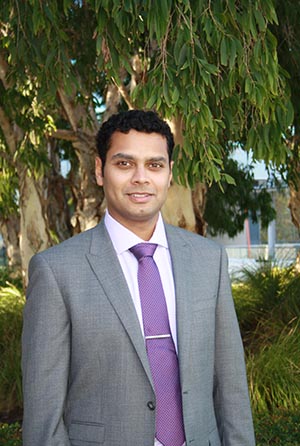 MBBS, MSc, MPH, FRACP
Medical Oncologist, Consultant Physician

Adjunct Senior Research Fellow

Federation University, Australia

Honorary Senior Research Fellow

Fiona Elsey Cancer Research Institute

Honorary Clinician Scientist

Olivia Newton-John Cancer Research Institute, Austin Health
Dr Prashanth Prithviraj, who recently completed his PhD in cancer biology at The Austin Hospital (Oliva Newton-John Cancer Research Institute) strengthens the practice's wide range of expertise in all cancer types including clinical trials. After earning his medical degree, Dr Prashanth pursued Medical Oncology training at Calvary Mater Newcastle Hospital, he furthered his education and completed training with a Fellowship in Medical Oncology at The Austin Hospital in Melbourne. Dr Prashanth has extensive research experience and his other qualifications apart from FRACP include Masters of Science (Biotechnology) from University of Western Sydney and Master of Public Health (Epidemiology and Statistics) from the University of Newcastle.